Winemakers
Zeitgeist Cellars is a collaboration between husband and wife winemaking team, Jennifer Williams and Mark Porembski. With two winemakers in one wine project, we find that when it comes to taste, there are plenty of opinions! Yet we thrive on the creative conflict of working so closely together.  Zeitgeist is a product of this intimacy. We are a hands-on team carefully performing all of the work ourselves. We intend our wines to be delicious and pure, reflecting the spirit of the times.
Jen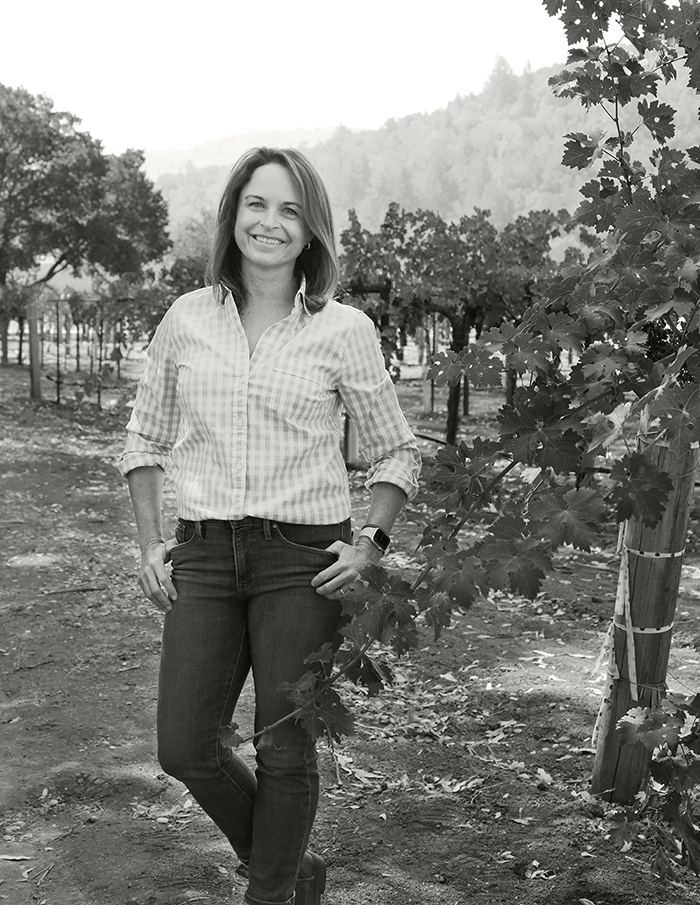 A California native, Jen entered the wine business through the vineyard beginning with a degree in agriculture from Cal Poly.  She has worked over 20 harvests in Napa and the Central Coast and also spent time in Rioja Alavesa, Spain.  She was the winemaker for Spottswoode Winery from 2006 through 2010 and now works with Arrow & Branch and Ziata.
Mark
Mark was drawn to wine years ago thanks to the relaxed underage drinking policies of waiters in Boston's North End. With a poetry degree in hand and a budding interest in wine, Mark moved to California in 2000. The idea of helping around some cellars eventually turned into a career. He has worked in many small Napa Valley wineries and has also made wine in Hawkes Bay, New Zealand. Mark is also the winemaker at Anomaly Vineyards and Unwritten as well as founder of Band of Vintners.